My project is about to end. Can I purchase the remaining vinyl myself to reach my target goal?
Yes, you certainly can. You can purchase them at the pressing cost price.
You can "Self purchase" your vinyl records anytime during the funding period. If you already know how many copies you are going to sell at your gigs, it would be best to purchase soon after the project launch. If your project is reaching its end date and still needs a few more pre-orders, you can self-purchase the vinyl to make the project succeed.
-How to use "Self Purchase"
After logging in, click on your project inside the user menu on the upper right-hand corner of the screen. From there, you should be able to see all of your projects and access each project page. On each project page, you can see the orange "Self-Purchase" button. You can proceed your self-purchase order by clicking the button.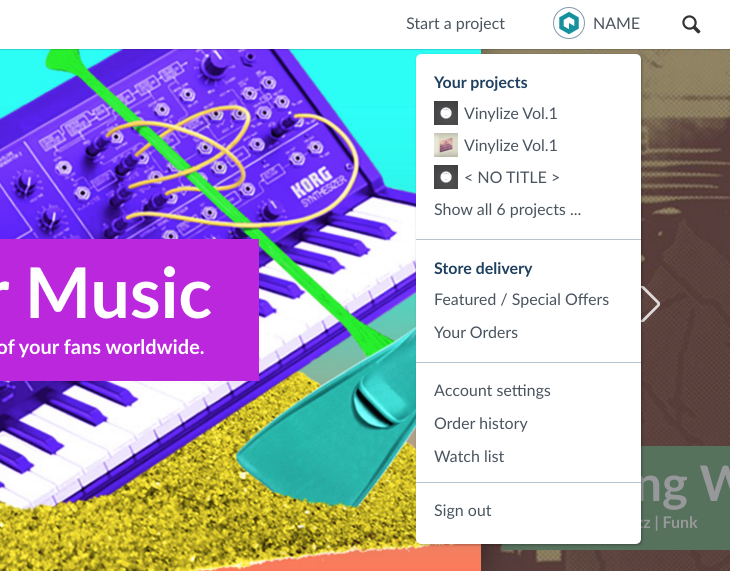 ---
---