How to Complete the Qrates Tracklist
Please download the Tracklist template here, fill in all the information, put it in the audio and artwork zip and submit it through your project dashboard.
We recommend you complete our tracklist template using
Google Spreadsheet or Excel.
Tracklist must be submitted to us as .xlxs (excel) files.
Required fields when submitting separate master audio files for each song:
TRACK NUMBER (the track number)
TRACK NAME (the name of your track as it appears on your record jacket or label)
DURATION (run time of track)
SILENCE AFTER TRACK (Silence you would like added by the pressing plant after your track. Please select from the drop down menu, 0sec, 1sec or 2sec)
AUDIO FILE NAME (the exact name of the master audio file name. We recommend copying the name from the audio file and pasting it into the tracklist field)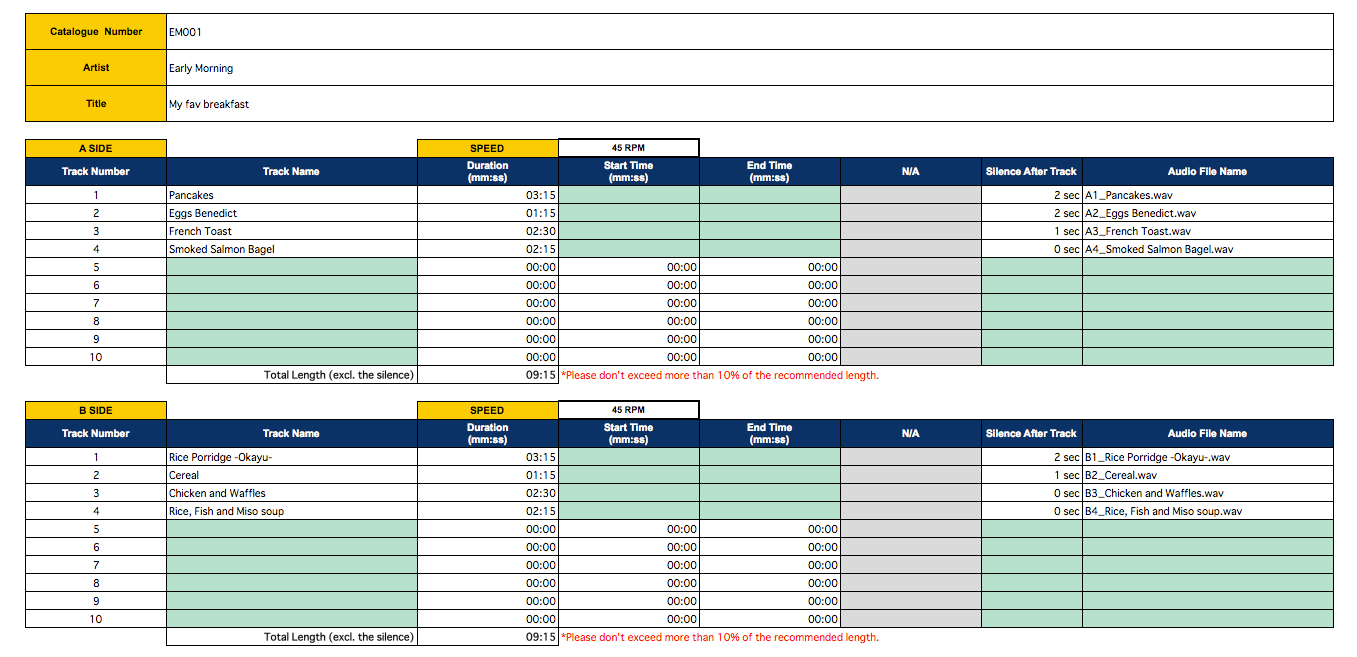 Required fields when submitting single master audio files for each side or your vinyl:
TRACK NUMBER (the track number or order in which the track appears on your record)
TRACK NAME (the name of your track as it appears on your record jacket or label)
DURATION (run time of track)
START TIME (where the track begins on the master audio file)
END TIME (where the track ends on the master audio file)
AUDIO FILE NAME (the exact name of the master audio file name. We recommend copying the name from the audio file and pasting it into the tracklist field. This field must be completed for each track even if the name is the same)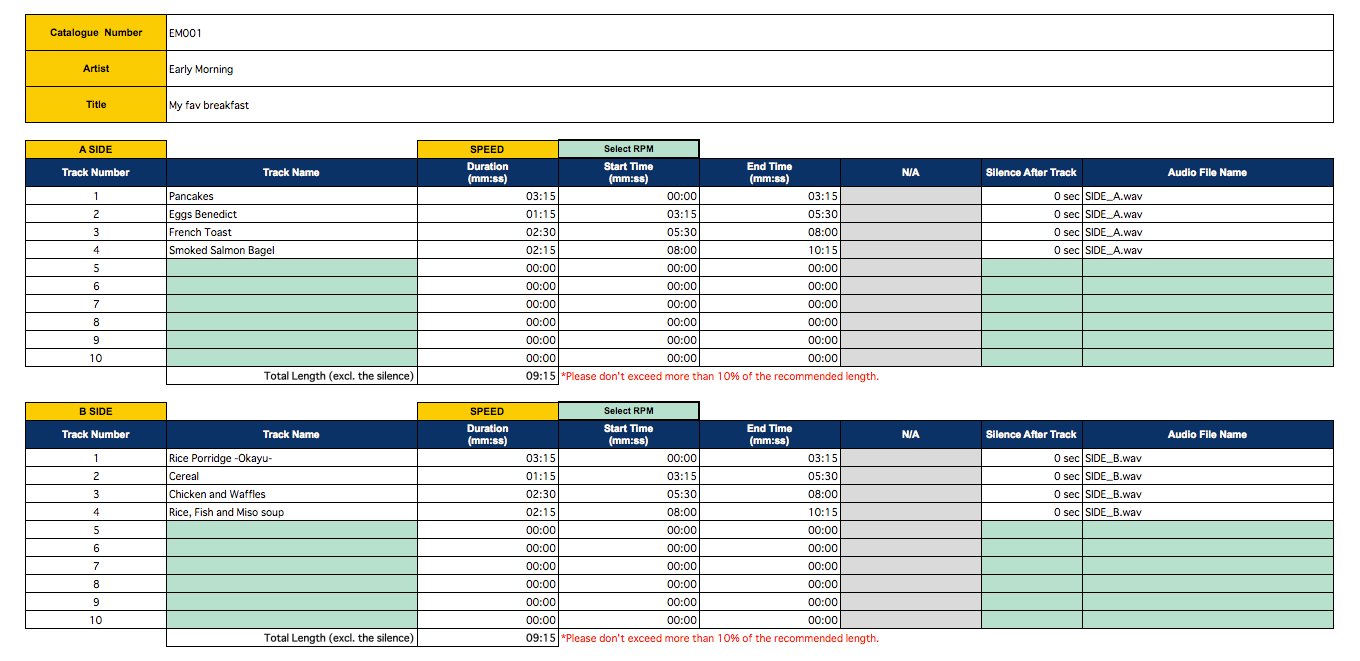 ---
---