Digital download option
The Digital download option is an extra option in which Qrates provides download codes, a download page and a download card inserted inside each record sleeve.

For those who have opted for the digital download option.
Please upload all the audio files for digital download before the vinyl pressing is finished.

To upload the digital audio files:
Click your account name in the top right corner of the screen.
Click on your project.
Click [Project page design] from the MENU tab.
Click a track from the [Track list] section.
Click [Audio file for Download] to bring up a browser window.
Select the WAV file you wish to upload.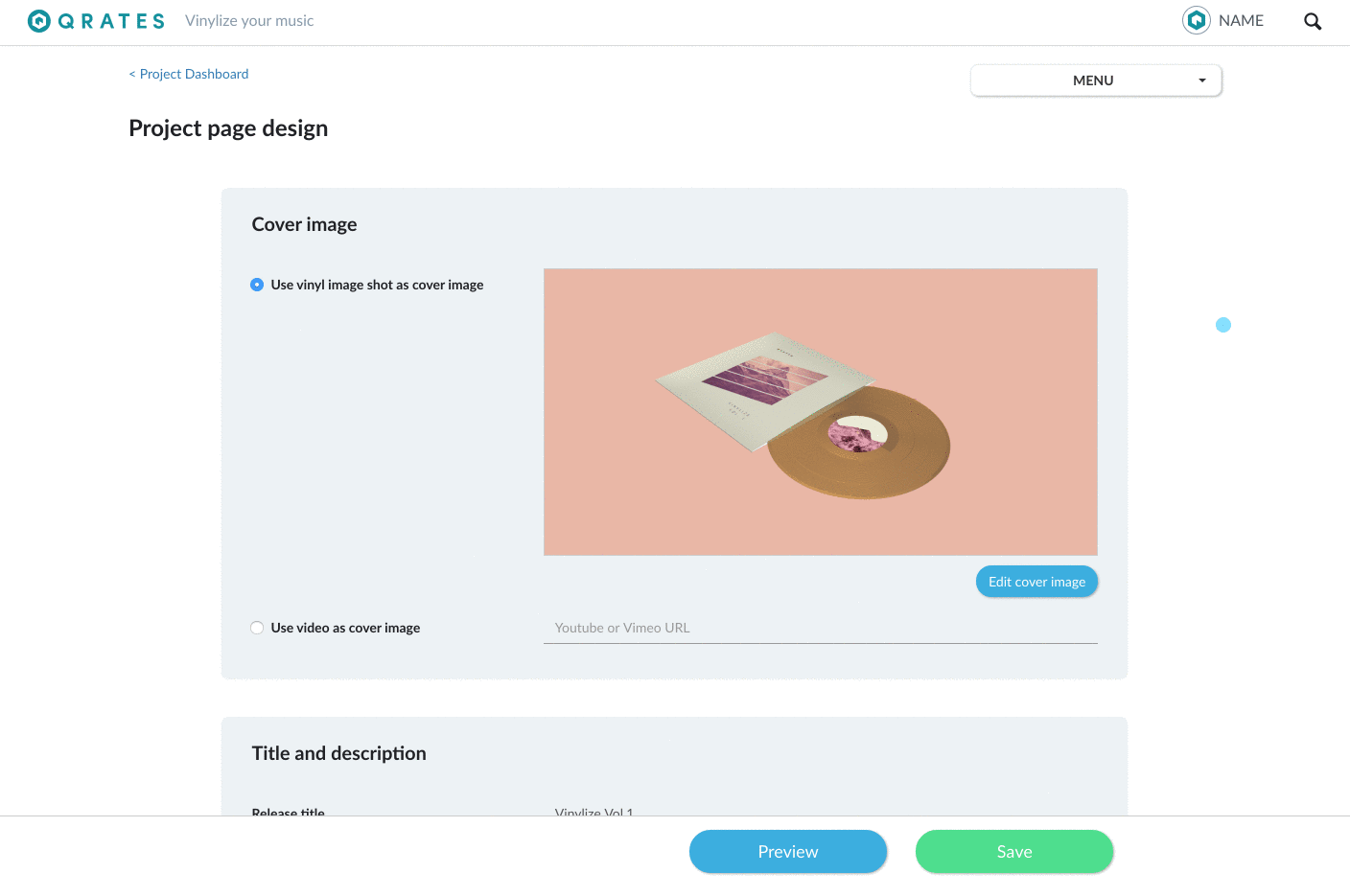 You can also submit artwork for the download card. Please use the Qrates download card template if you wish to do this.
If you'd like to proceed to the pressing process as quick as possible, you can use the Qrates download card template with no artwork. With no artwork added, the default download card will be black on one side and plain white on the front. (Sample)
---
---