What is a test press?
Test pressings are something that we recommend if you want to check the overall quality of the cutting before moving on to the production of the vinyl records. Test Press is an optional item, and it is available for orders over 100 copies.
In general, we send you 5 test pressings that you need to approve. 12" and 7" test pressings are heavy black vinyl with white blank labels only. 10" test pressings are standard black vinyl with white blank labels only. Once these have been approved, then we can continue with the rest of the production. If however, you are not happy with the test pressings then we need to find out what is actually wrong.
If a problem has happened at the pressing plant, then we will re-cut the test pressings using a new master (if required). If the fault is on the side of the customer (due to a poorly prepared master source for example), then the customer will have to pay for new processing and require new test pressings.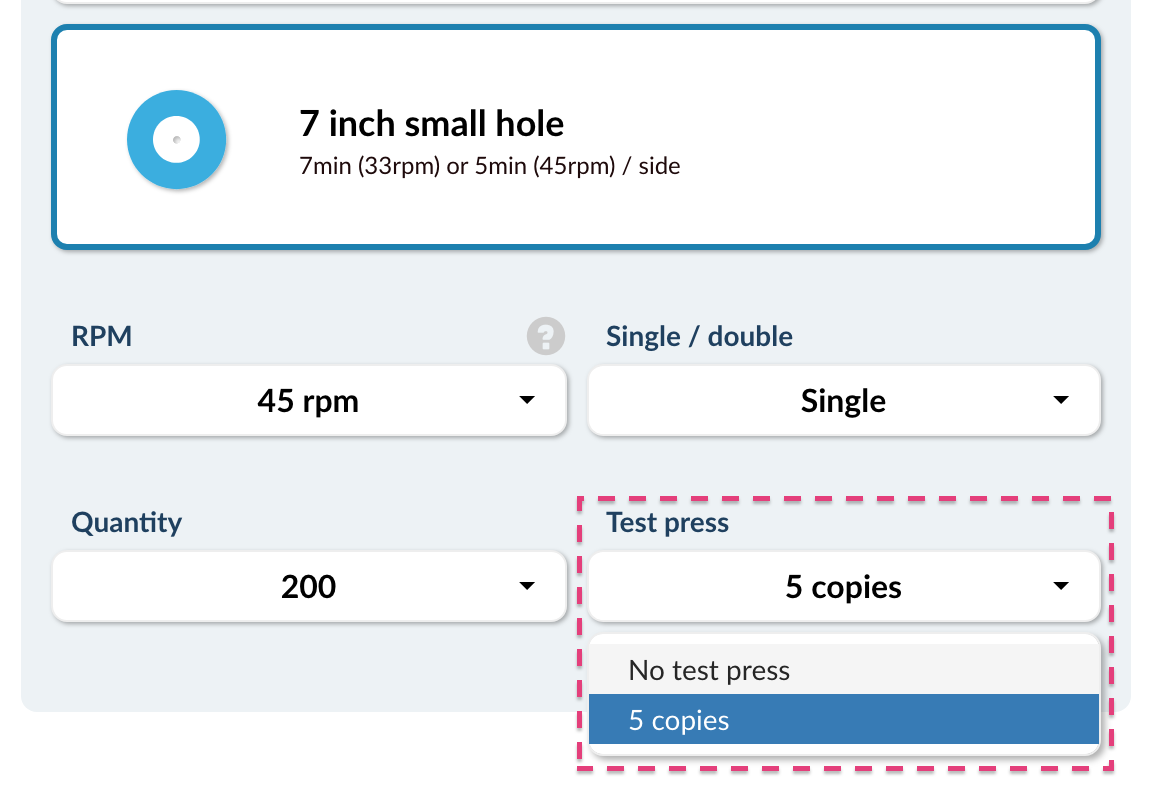 ---
---